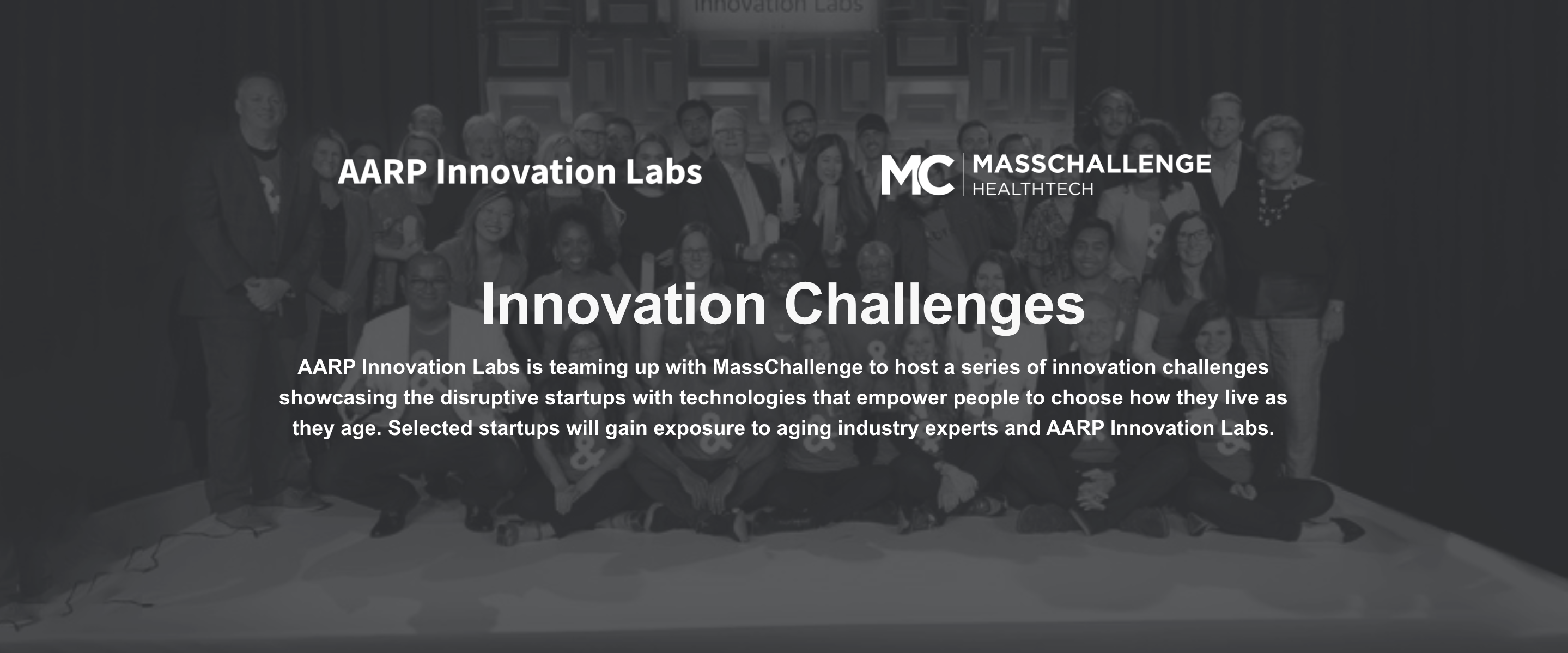 Retirement Paradox Innovation Challenge
1982
1982 people viewed this event.
AARP Innovation Labs and MassChallenge are committed to showcasing top technologies that empower people as they age. We are tackling unique challenges in aging and asking innovative and disruptive startups to solve them.
Challenge: Although people aged 50+ control most household wealth, many are unprepared for retirement, due to such things as credit card debt, mortgages, student loans, medical bills, etc. The result is that some in this population are draining what savings they have to-date, delaying retirement altogether, and/or returning to the workforce.