The Longevity Economy's Impact on CES 2021​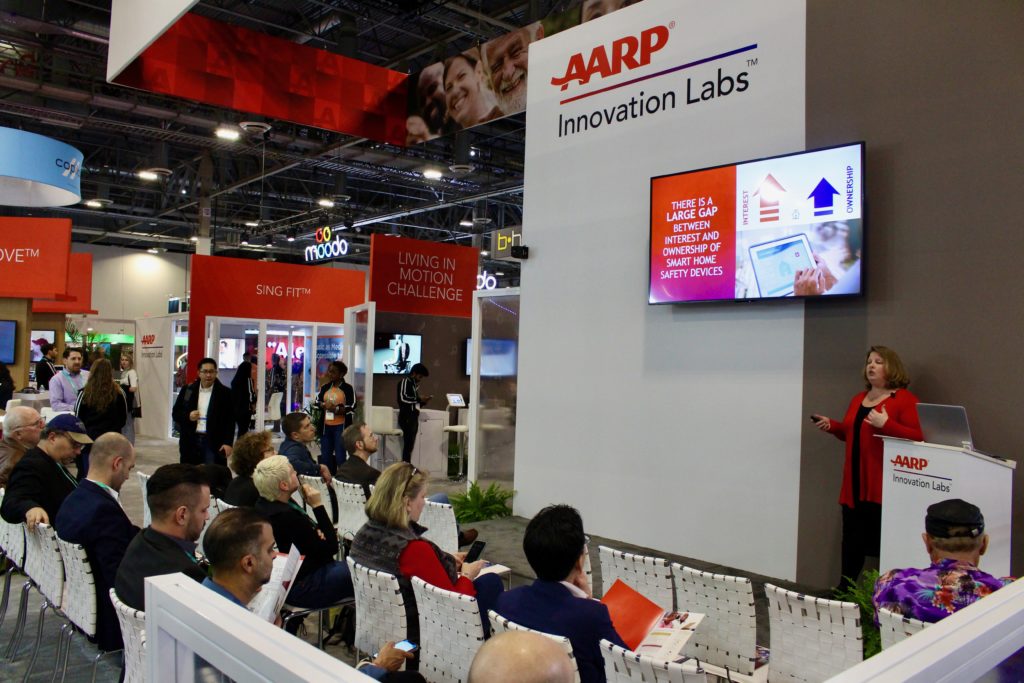 For the first time in over 50 years, the Consumer Electronic Show (CES) has gone all-digital. The conference, which could be considered the Super Bowl of Tech, is relying on digital content of over 1,800 digital exhibitors to replace the sensory-overloaded in-person experience. Instead of pizza aromas filling the air, flashing lights, the occasional business card hand out, and the coolest and newest technology to draw you in, attendees will need to navigate through videos to see product announcements, demos, and more.
It has certainly been a change for AARP Innovation Labs, and one that we didn't expect back in January 2020. Like many, CES is an annual planning cycle for us. Before we head back to Washington, DC after a long week in Las Vegas, we head to the selection room to pick our booth for the following year. In fact, our journey started in 2019 with a 400 square foot booth and six exhibiting startups, and we scaled nearly 6 times to 3,000 square feet and 10 exhibiting startups last year.
This year, we'll share conversations around design thinking, trends in the longevity economy, an update on our startup collaborations, and more. We're also bringing along 9 startups that are committed to providing the solutions and opportunities that continue to move the needle on empowering people to choose how they live as they age.
So why is AARP at CES?
The answer is easy: The Longevity Economy. It represents the economic contribution of Americans over the age of 50. In 2018, it was more than $9 Trillion (yes you heard that correctly!) dollars, and it's projected to grow to $13 trillion dollars by 2030.
Aging is unleashing exponential growth in every industry. From health to finance, businesses that target the economic power of the 50+ population will see enormous gains with no sight of slowing down.
Because of these enormous gains, both big companies and startups are eager to deliver new products and services to this market, and we believe that we can help. We're focused on trying to find the most disruptive startups and the most collaborative industry partners to accomplish our goal: to create, validate, test, and scale products that live into AARP's mission, to empower people to choose how they live as they age.
For the first-timers or experienced tech veterans, make sure to stop by our virtual booth, as well as our exhibiting startups on January 12-13th. Have a happy CES 2021 and we hope to see you in-person in 2022!